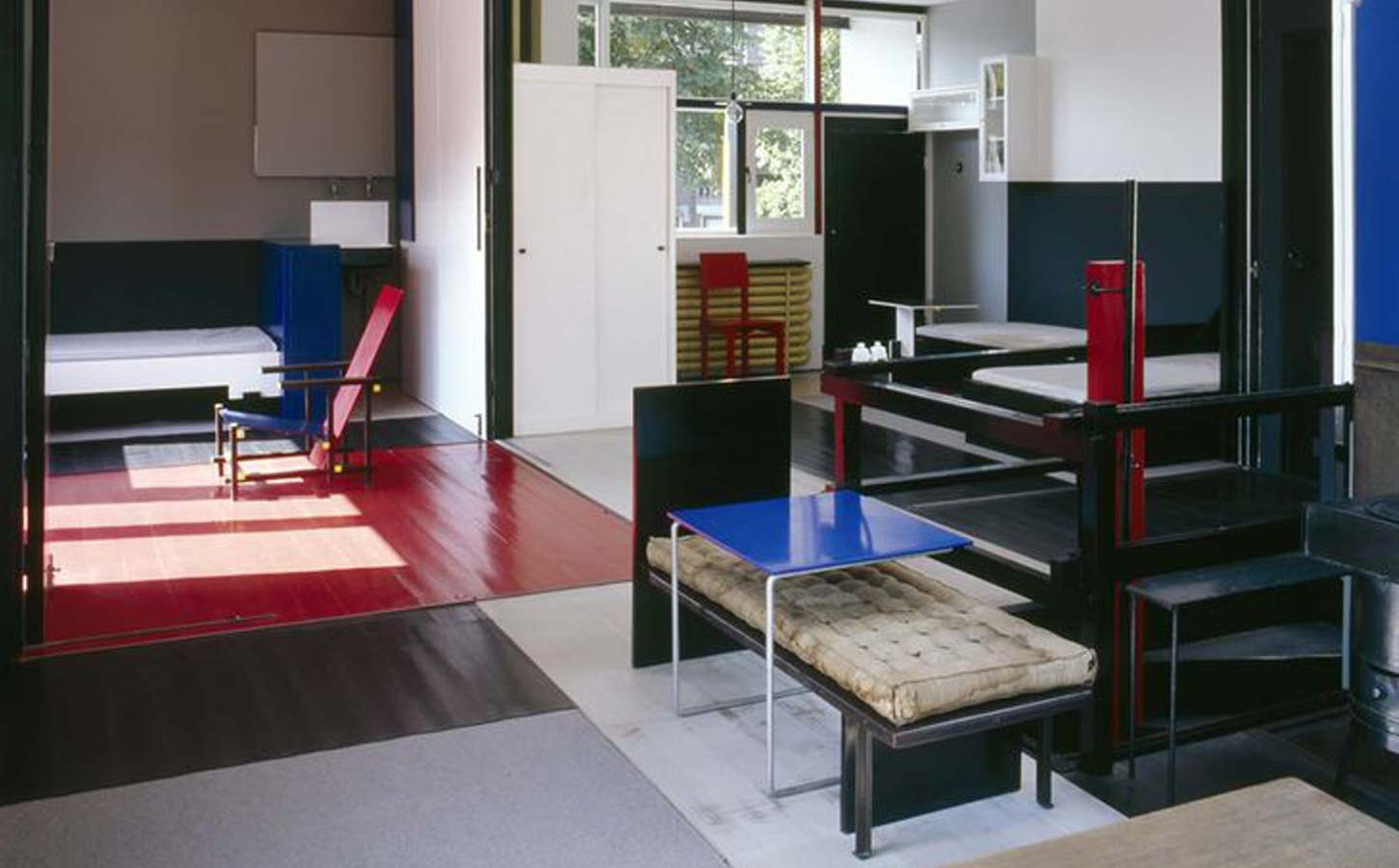 The Rietveld Schröder House is now a museum. The house has been painstakingly restored, and is now in excellent condition, currently maintained by the Centraal Museum of Utrecht. The location of the house in its original setting at the end of a row of houses in a small park has been maintained. Since it was built, however, the context of the house has not remained unchanged. After its construction, the city of Utrecht expanded onto the open land beyond the house. In the 1960s, a viaduct was constructed to accommodate the elevated route of highway near the house. After that, there were no further substantial changes to the surrounding context.
The City of Utrecht takes care of the house's preservation. The maintenance and management of the Schroder House is set out in the Centraal Museum's general long-range maintenance plan and the Rietveld Schröderhuis Conservation and Management Plan, which also describes the policy on visitors. The maximum number of visitors permitted to be in the house at the same time – under supervision – is 12. Given the current opening hours, that means that the house welcomes some 12,000 visitors a year.
The construction and finishing of the house are vulnerable. For this reason, the condition of the house is permanently monitored and the maximum number of visitors is adapted accordingly to ensure a safe use of the building. There are frequent requests to receive larger groups and short guided tours. Such requests are seldom honoured, in order to protect the house's condition and the quality of the information. Regular maintenance of the house, for example renewing paintwork according to the original colour scheme, takes place every five years.
Due to these preservation and maintenance plans the Schroder House is in great condition for it's age and will be acccessible to visitors for years to come.